Is a software engineer an engineer? Fight between tech companies, Alberta engineering regulator lands in Edmonton court
5 min read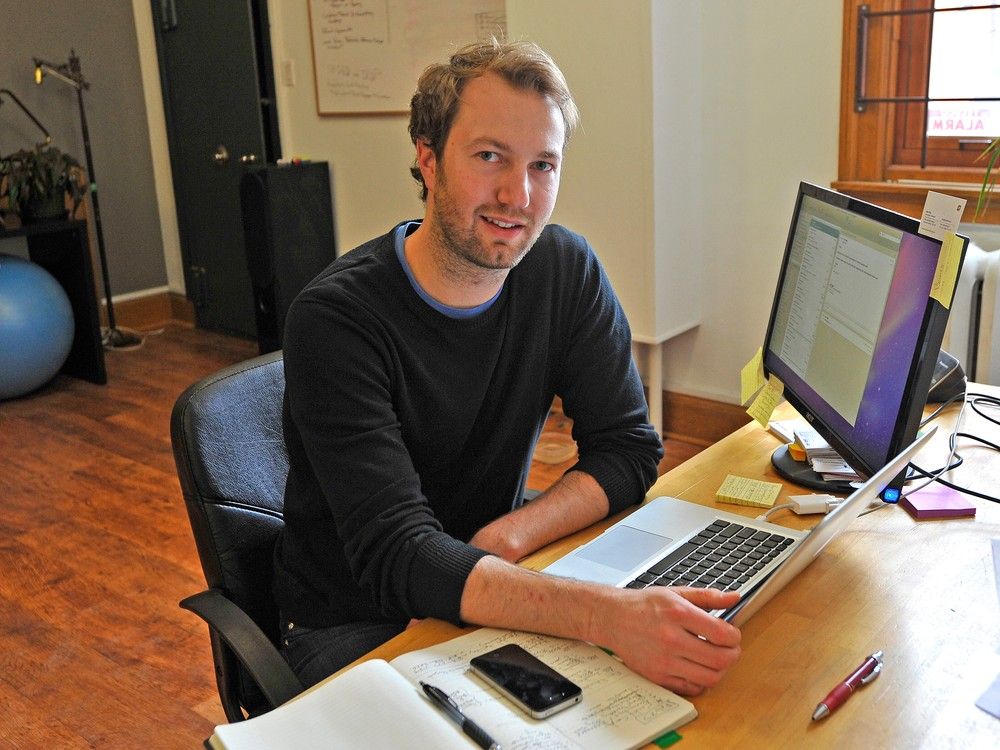 Get the latest from Jonny Wakefield straight to your inbox
Article content
A legal fight pitting Alberta's professional engineering regulator against two tech companies over their use of the word "engineer" is underway in an Edmonton court.
On Wednesday, Court of King's Bench Justice John Little heard arguments in the Association of Professional Engineers and Geoscientists of Alberta's (APEGA) proposed injunction against Jobber and iStock, which APEGA claims ran afoul of the Engineering and Geoscience Professions Act by posting want ads for software "engineers."
Article content
Jobber and iStock argue the term software engineer is widely understood — both within the industry and the general public — as being distinct from the civil, mechanical, chemical and other engineers who fall under APEGA's regulatory umbrella.
Jobber lawyer Amy Cooper accused APEGA of engaging in "regulatory overreach" that would stifle the ability of Alberta tech firms to recruit talent — echoing arguments the Council of Canadian Innovators directed at Premier Danielle Smith last fall.
APEGA is a self-regulating professional association that licenses individuals and companies seeking to practice engineering in the province. The Engineering and Geoscience Professions Act, which gives APEGA is regulatory power, defines engineering as the use of math, chemistry, physics or related subjects in work "aimed at the discovery, development or utilization of matter, materials or energy or in any other way designed for the use and convenience of humans."
To become certified, an applicant has to meet certain ethical, professional and technical requirements, after which they earn the right to use reserved titles such as professional engineer (P. Eng).
Article content
Katrina Haymond, APEGA's lawyer, said the association takes a keen interest in the "unauthorized use of titles" because it creates confusion about who is allowed to call themselves an engineer.
She said software engineering is a recognized engineering discipline that can have significant public safety impacts if done improperly.
Haymond cited self-driving cars, nuclear power, avionics and biomedical fields as areas where botched software engineering can have "catastrophic consequences."
That prompted Little to ask how a photo database like iStock could cause an engineering catastrophe.
"If you want a photo of a bald eagle swooping down to grab a mouse, that's where you get it from," he said. "How could the public be impacted by a catastrophic failure?" 
Haymond replied that the harms need not be physical, citing the potential economic harm that stem from a faulty payroll system.
Haymond said as it stands, anyone who takes a three-week coding boot camp can be hired by Jobber and call themselves a software engineer.
She added that when iStock was taken over by U.S.-based Getty Images, Canadian iStock employees with the title "software developer" felt American employees with the title "software engineer" had more "professional cachet" and pushed for the adoption of the term.
Article content
"It's very clear that the purpose of using this title is because employees want to convey a higher rank in their organization, and have a title they haven't earned through their registration with APEGA," she said.
iStock and Jobber argue that if legislators have an issue with the use of the term software engineer, they should update the act — which Cooper said hasn't seen a significant amendment with regard to titles since 1981.
She said APEGA is seeking to remedy a problem that doesn't exist. Jobber sells off-the-shelf software that helps contractors and home-based businesses with scheduling, billing and other administrative tasks.
"No one is coming to them for engineering services," she said. "Nowhere in its name does it suggest it sells engineering services." 
All iStock and Jobber have done is use an industry-accepted term internally and on job sites where the "breadth and common usage" of the term is well understood, she said.  
"There is nothing in the work that Jobber is doing that … is going to cause any harm that requires regulatory oversight by APEGA," said Cooper.  
Little reserved his decision for a later date.