Things We Wish We Knew Before Starting Blooming Business: Casino
4 min read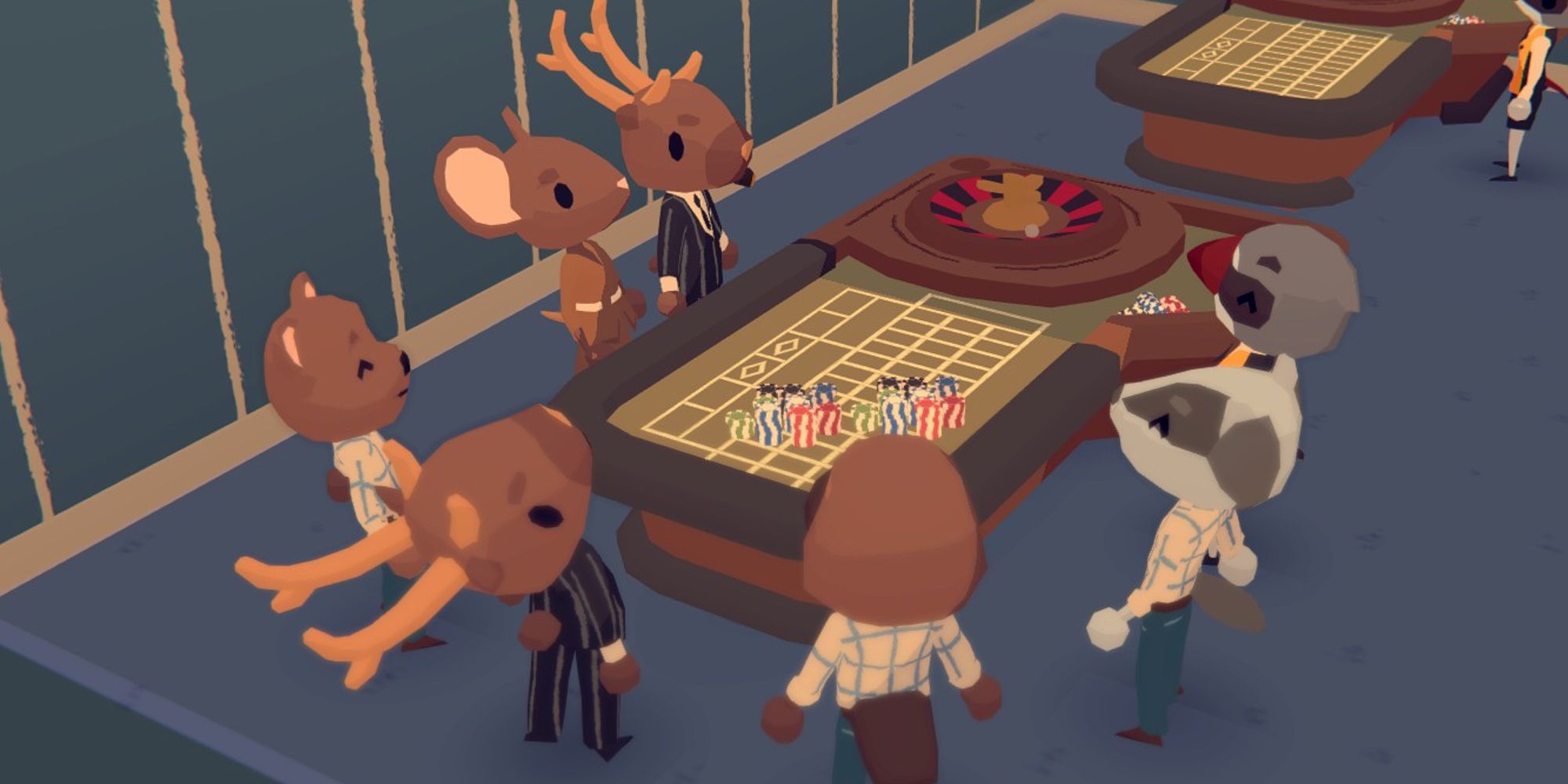 Blooming Business: Casino is a tycoon simulation game that sees you getting a crash course in casino management. This adorable little game features animal characters and adds a quirky dramatic element by having the mafia involved — more importantly, you owe the mafia money, and the city council… basically, you're in a lot of debt, so it's time to build a successful business!
RELATED: Best Management Sim Games For Newbies
You'll be revamping and running various casinos to pay off your debts and keep all the VIPs happy, including the mafia boss you owe money too, so we've compiled some of our top tips to help you hit the ground running in the casino business.
Check Your Client Information Tab
Different types of guests will have certain preferences, such as particular types of furnishings and games, drinks, and food — all of this information can be found in the client information tab. You can also see which requirements you need to meet to have certain clients start arriving in your casino.
Pay close attention to this tab, as you can also see when a particular client type's satisfaction level is dropping, and you can identify the best way to fix it.
Hit Pause And Take A Moment To Get Ready
Like most business management sim games, you can hit pause and continue to build, hire staff, and make sure everything is perfect before you open your doors. Time is money, so you want to maximise efficiency by having everything ready to go in advance.
When you have a VIP guest arriving, you can hit pause, check their information tab, and make sure you prep your casino so that it'll make them happy straight away.
Keep Your Casino Clean And In Working Order
One thing that is sure to annoy clients is trash, so be sure to keep your casino spotless and with all machines working. Hire plenty of custodians to keep your casino running smoothly, as they will help with fixing machines, watering plants, and cleaning up any trash lying around.
You can also clean up and fix things yourself by clicking on trash, overflowing bins, or broken machines — this is actually quicker than having a custodian fix it.
Room Placement Location Is Important
Where you place each room has an impact, so choose wisely. For example, placing the toilets near the bar — where most clients will be consuming beverages — will help to prevent any little accidents as they have less of a distance to run to when nature calls.
Placing bars close to the stairs down to the basement will ensure restocking is done more quickly, too, while you want the Research Room close to the Break Room to maximise the efficiency of your engineer.
Don't Invest Too Much In One Theme, Unless You Want To Tank Your Casino
Each type of client has different likes and dislikes, so while you might want to kit out your newest casino in all the new themed items you just unlocked, it might not be the wisest choice. Sometimes simply going for the non-themed items is the best bet, but essentially look to your current goals as an indicator.
If your goals want you to encourage a certain client type, check what they like and dislike in the client information tab and then add or remove furnishings/themed items as needed.
Sometimes you'll want to ruin your casino, weird huh? This might mean targeting a specific client to make them hate the casino, and what better way than spamming themed items that they absolutely hate throughout?
Pay Special Attention To Your Pitbosses
Once you unlock pitbosses, you want to make sure you're checking in with them regularly. You can do this by clicking on them or simply clicking the Pitboss button on the top left of the screen. Chatting with them will raise their trust level, and they also have three skill trees for you to invest in — Mechanist, Business, and Socialite.
These skill trees will unlock extra perks and bonuses, as well as special orders that you can give to your pitbosses. Ensure you're making the most of this feature and spending those points!
Don't Neglect Your Research Room
Much like showing your pitbosses' skill trees a little love, you'll want to check in on the Research tab often to see how many points you have to unlock shiny new content. New items, perks, and features mean that your casino will be bigger and better, and often you will be set objectives that require you to unlock research goals anyway.
Completed Requirement Not Registering? Save And Reload
A little teething problem, no doubt, but sometimes you'll complete a requirement, and the game doesn't seem to register it. If something doesn't appear to be changing despite you doing everything you should be, it might be that the game needs a little poke. Save and reload, and you'll often find the game catches up with itself.
NEXT: Best Games That Let You Run A Shop